Posts for tag: tooth decay
By Gabet Family Dentistry
January 05, 2022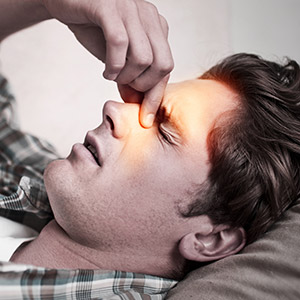 It seems like every year you make at least one trip to the doctor for a sinus infection. You might blame it on allergies or a "bug" floating around, but it could be caused by something else: tooth decay.
We're referring to an advanced form of tooth decay, which has worked its way deep into the pulp and root canals of a tooth. And, it could have an impact on your sinuses if the tooth in question is a premolar or molar in the back of the upper jaw.
These particular teeth are located just under the maxillary sinus, a large, open space behind your cheek bones. In some people, these teeth's roots can extend quite close to the sinus floor, or may even extend through it.
It's thus possible for an infection in such a tooth to spread from the tip of the roots into the maxillary sinus. Unbeknownst to you, the infection could fester within the tooth for years, occasionally touching off a sinus infection.
Treating with antibiotics may relieve the sinus infection, but it won't reach the bacteria churning away inside the tooth, the ultimate cause for the infection. Until you address the decay within the tooth, you could keep getting the occasional sinus infection.
Fortunately, we can usually treat this interior tooth decay with a tried and true method called root canal therapy. Known simply as a "root canal," this procedure involves drilling a hole into the tooth to access the infected tissue in the pulp and root canals. After removing the diseased tissue and disinfecting the empty spaces, we fill the pulp and root canals and then seal and crown the tooth to prevent future infection.
Because sinus infections could be a sign of a decayed tooth, it's not a bad idea to see a dentist or endodontist (root canal specialist) if you're having them frequently. Treating it can restore the tooth to health—and maybe put a stop to those recurring sinus infections.
If you would like more information on the connection between tooth decay and sinus problems, please contact us or schedule an appointment for a consultation. You can also learn more about this topic by reading the Dear Doctor magazine article "Sinusitis and Tooth Infections."
By Gabet Family Dentistry
August 28, 2021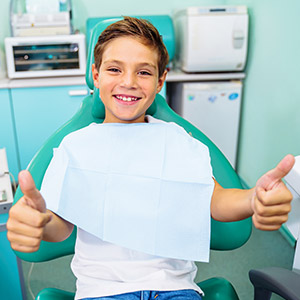 Although we've known for some time how tooth decay forms, it's still prevalent across the population—even more so than cancer or heart disease. Along with gum disease, it's a leading cause of tooth loss.
Fortunately, our knowledge about tooth decay has grown considerably, to the point that we now recognize a number of risk factors that make it more likely a person will develop this disease. By first identifying them in individual patients, we can take steps to address them specifically to reduce the chances of this destructive disease.
Genetics. Researchers have identified around 40 to 50 genes that can influence cavity development. The best way to assess your genetic risk is through family history—if numerous close family members contend with tooth decay, your risk may be high. If so, it's important to be extra vigilant with addressing other areas over which you have more control.
Saliva. Cavities are directly caused by oral acid, a byproduct of bacteria, that can erode tooth enamel over prolonged contact. This is minimized, though, through a normal saliva flow that neutralizes acid and helps remineralize enamel. But poor saliva production can slow acid neutralization. You can improve your saliva flow by drinking more water, changing medications or using saliva-boosting products.
Oral hygiene. You can reduce bacteria (and thus acid) by removing their "room and board"—dental plaque. This accumulating film of food particles harbors the bacteria that feed on it. Daily brushing and flossing, accompanied by regular dental cleanings, effectively removes dental plaque, which in turn lowers the levels of oral bacteria and acid.
Dental-friendly diet. Even if you diligently address the previous risk factors, your diet may fight against your efforts. Diets high in processed and refined foods, especially sugar, provide abundant food sources for bacteria. On the other hand, a diet primarily of whole foods rich in vitamins (especially D) and minerals like calcium and phosphorous strengthen teeth against decay.
Preventing tooth decay isn't a "one-size-fits-all" approach. By identifying your own particular risk, we can craft a care strategy that can be your best defense against this destructive dental disease.
If you would like more information on tooth decay, please contact us or schedule an appointment for a consultation.