Posts for category: Oral Health
By Gabet Family Dentistry
February 19, 2021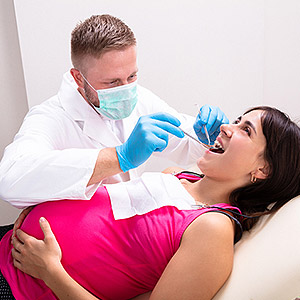 Learning you're pregnant can change your life in a heartbeat—or now two. Suddenly, what was important to you just seconds before the news takes a back seat to the reality of a new life growing within you.
But although many of your priorities will change, there's one in particular that shouldn't—taking care of your dental health. In fact, because of the hormonal changes that will begin to occur in your body, your risk of dental disease may increase during pregnancy.
Because of these hormonal variations, you may find you have increased cravings for certain foods. If that includes eating more carbohydrates (especially sugar), bacteria can begin to multiply in your mouth and make you more susceptible to tooth decay and periodontal (gum) disease.
The hormones in themselves can also increase your risk of gum disease in particular. There's even a name for a very common form of gum infection—pregnancy gingivitis—which affects around two-fifths of pregnant women. If not treated, it could aggressively spread deeper within the gums and endanger both your teeth and supporting jaw bone.
The key to minimizing both tooth decay and gum disease is to keep your mouth clean of dental plaque, a thin bacterial biofilm most responsible for these diseases. You can do this by keeping up daily brushing and flossing and maintaining regular dental cleanings and checkups. Professional dental care is especially important during pregnancy.
You may, though, have some reservations about some aspects of dental care, especially if they involve undergoing local anesthesia. But many medical organizations including the American Congress of Obstetricians and Gynecologists and the American Dental Association recommend dental treatment during pregnancy. Even procedures involving local anesthesia won't increase the risk of harm to you or your baby.
That said, though, elective dental work such as cosmetic enhancements, might be better postponed until after the baby is born. It's best to discuss with your dentist which treatments are essential and should be performed without delay, and which are not. In general, though, there's nothing to fear for you or your baby continuing your regular dental care—in fact, it's more important than ever.
If you would like more information on dental care during pregnancy, please contact us or schedule an appointment for a consultation. You can also learn more about this topic by reading the Dear Doctor magazine article "Dental Care During Pregnancy."
By Gabet Family Dentistry
January 30, 2021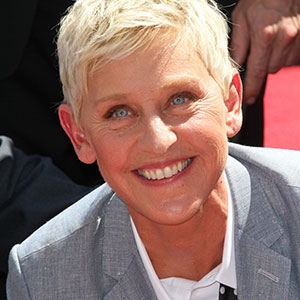 This year's Carol Burnett Award, presented at the Golden Globes, goes to Ellen DeGeneres for her "outstanding contributions to the television medium on or off the screen." This is the latest in a long list of honors for the comedienne, talk show host and activist that includes Emmys, Grammys and Teen Choice Awards. And one not quite as well-known: a 2004 "Flossy" award.
DeGeneres received this honor from the National Flossing Council in recognition of her passionate promotion of oral hygiene, particularly flossing. She wrote about its virtues in her 2003 book, The Funny Thing Is…., saying, among other things, "Don't even think for a second that you can get away with not flossing."
DeGeneres's motivational cheerleading for flossing is helpful and necessary because, well, many of us just don't like doing it. It requires more manual dexterity than its more popular sibling, brushing. And the tendency for the floss to gunk up with plaque residue for some is simply unpleasant.
Mainly, though, many folks think brushing is enough. Not so fast, according to dental professionals. While brushing removes disease-causing bacterial plaque from broad tooth surfaces, it can't effectively get into the spaces between teeth. It takes flossing to clear plaque from these more difficult areas.
But don't fret: There are ways to make flossing an easier—and more pleasant—task.
Ask us for help. As we said before, flossing does take some hand dexterity and coordination to perform. You may also wonder if you're doing it effectively. We can provide training and tips on how to be a more effective flosser at your next visit.
Practice, practice, practice. You probably think nothing of riding a bicycle, and yet it probably took you weeks or months as a kid to become proficient. Similarly, your first attempts at flossing might feel awkward, but you'll improve with practice, so don't give up.
Brush before you floss. Most people floss before brushing, but if you tend to encounter a lot of soft plaque debris that makes flossing "icky" for you, then try brushing first to clear a good portion of it out of the way before you floss. Just be aware, most professionals believe that flossing first is better because it loosens up debris between teeth so the bubbles from the toothpaste can carry it away. But any flossing is better than no flossing!
Try flossing tools. For some people, floss picks, small pre-threaded tools you can use with one hand, seem easier to maneuver than regular floss thread. If you have issues with manual dexterity, an oral irrigator can make the task easier: This handheld device uses a stream of pressurized water to loosen and flush away plaque between teeth.
So, follow Ellen DeGeneres's advice she gave Tulane University graduates during a commencement speech: "Remember to exfoliate, moisturize, exercise…and floss." The latter, along with brushing, will certainly help keep your teeth and gums healthy.
If you would like more information about best oral hygiene practices, please contact us or schedule an appointment. To learn more, read the Dear Doctor magazine article "Daily Oral Hygiene."